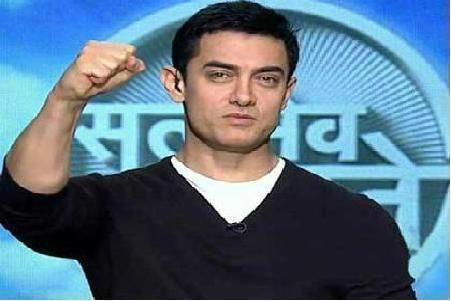 For those who were fooled by the theatrics of Amir Khan this bit of new might disappoint. Satyamev Jayate is actually a "reality show". It clearly does not stumble into the public service programming genre.
The cruel fact is: "… Bharti Airtel coughed up a chunky Rs 17-20 crore for the presenting sponsor slot, associate sponsors like Axis Bank, Reckitt Benckiser, Skoda, Coca-Cola and Johnson & Johnson paid Rs 6-7 crore each for the 13-week show. Star has charged Rs 8-10 lakh per 10 seconds for spot rates for Satyamev Jayate while spot rates for KBC were Rs 3.5-4 lakh per 10 seconds."
And now there are mumurs in the wings. The jingling of the till isn't loud enough.
Apart from having steered the conscience of all and sundry, can Satyamev Jayate make a lasting impact? Can it make people aware that India sorely lacks public service broadcasting in the real sense of the term?
That way can get the goat of doctors, khaps and murders on a more consistent basis.
See on economictimes.indiatimes.com